Did you know female dogs (bitches) only circle every 7-9 months on average, so if they are not bred at that time, a breeder must wait for the next season in 7-9months.
Also ANKC breeders(like myself) are limited how often they can breed a bitch and how many litters she can have in a life time.They cannot breed with a bitch until she is 18 months old.
This is why our puppies are in limited supply.
Our girls cannot just have endless litters, and unlike puppy farmers or backyard breeders we have regulations we must follow to ensure our girls are not abused.
PLEASE BE PATIENT..

PREVIOUS LITTERS

Missy & Charlies Litter
March 2020
PHOTOS TO COME


PREVIOUS LITTERS

SOFIA & Will's Litter
December 2018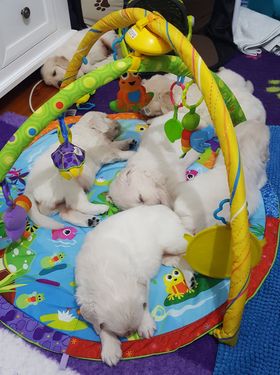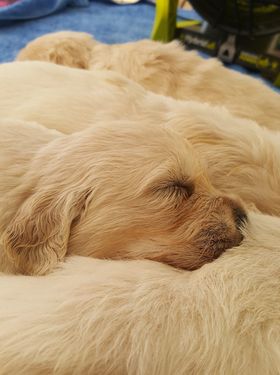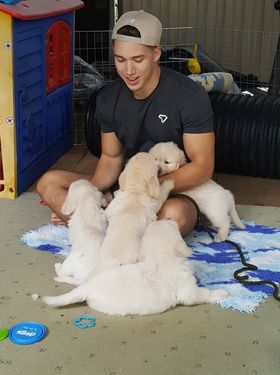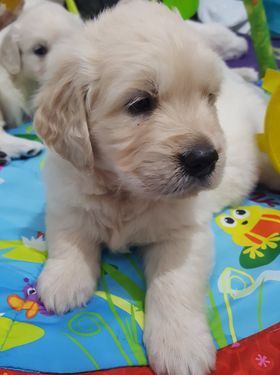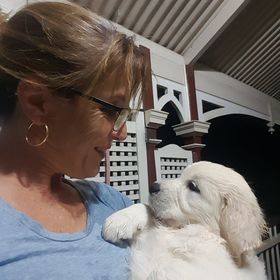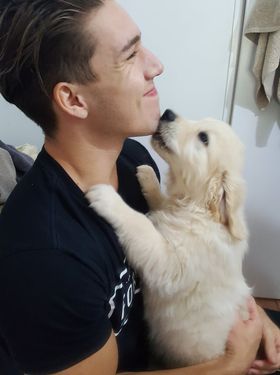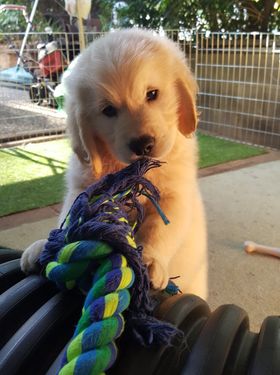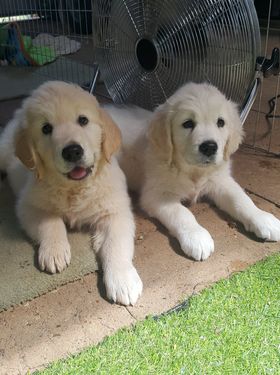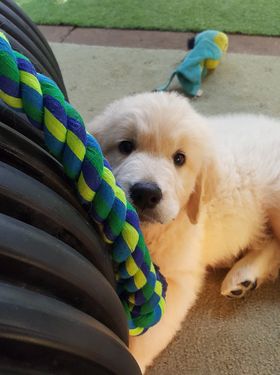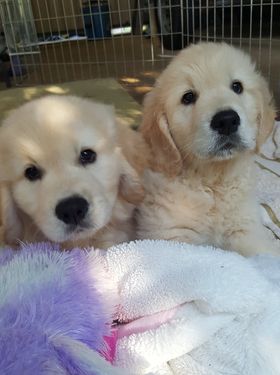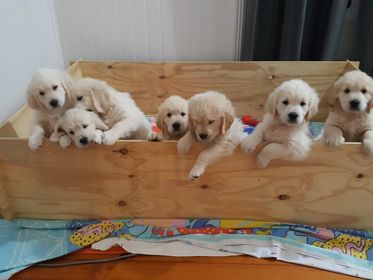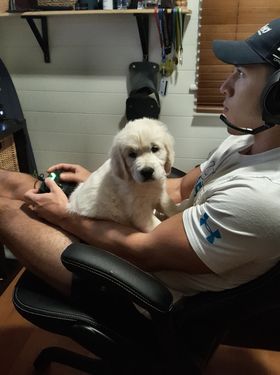 PREVIOUS LITTERS


SOFIA & CALLUM'S Litter
April 2018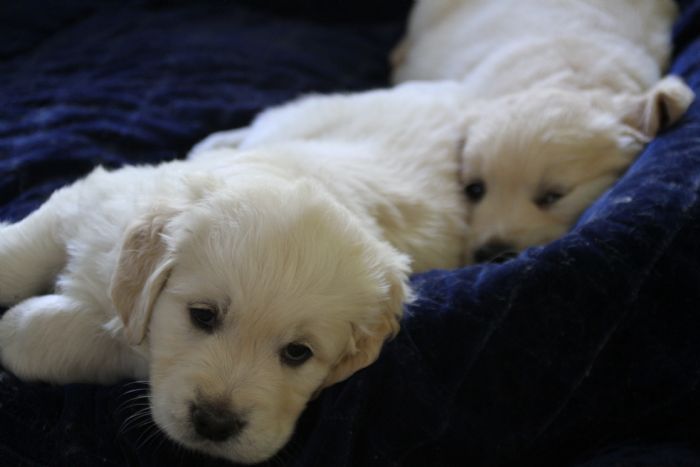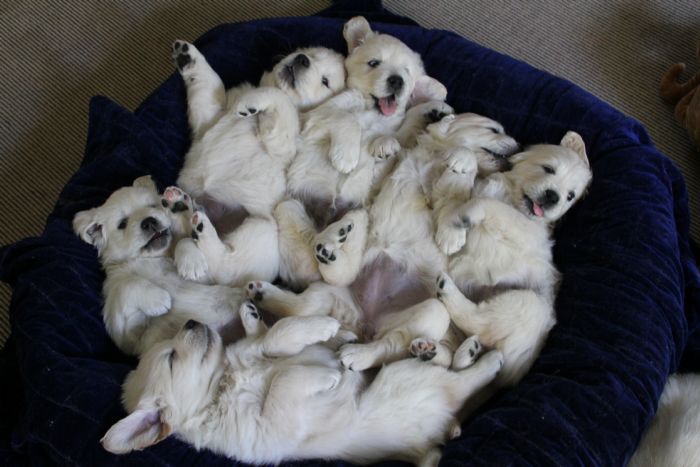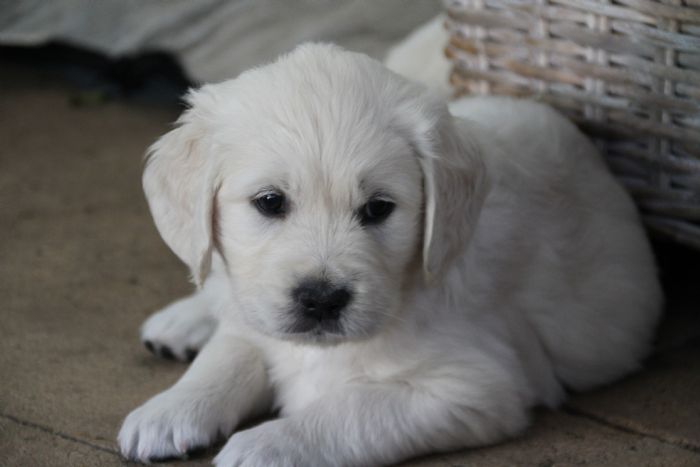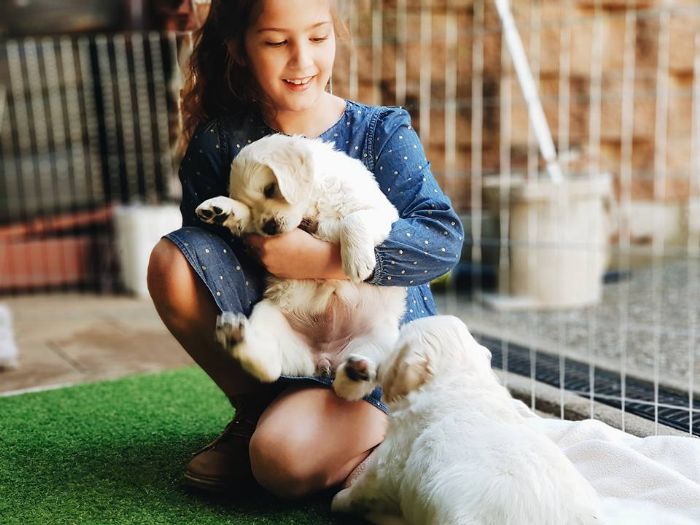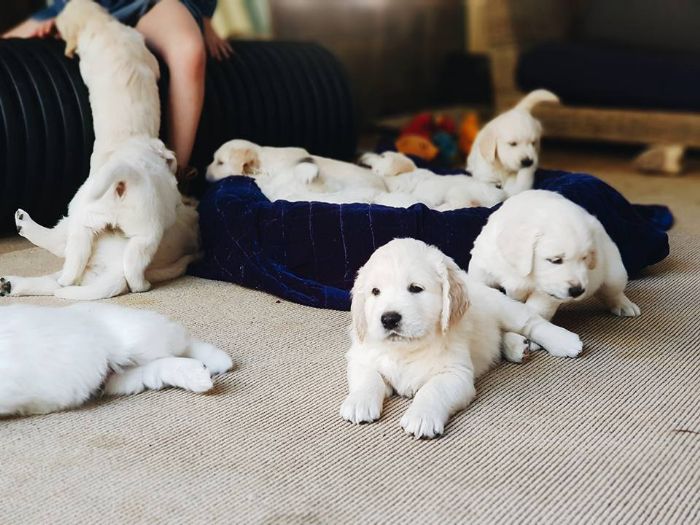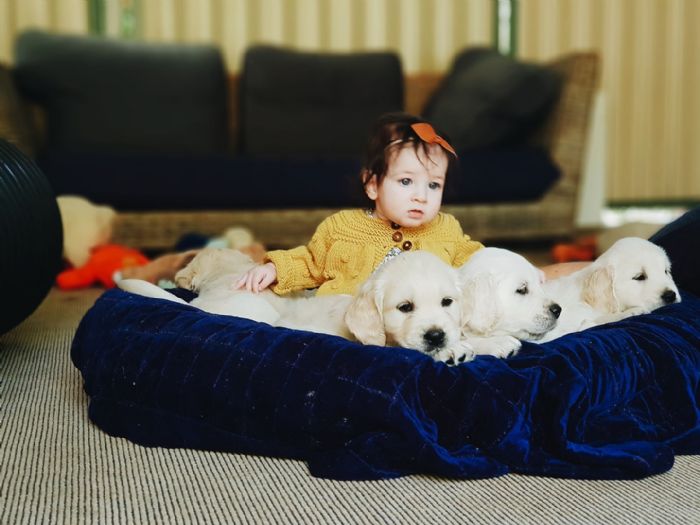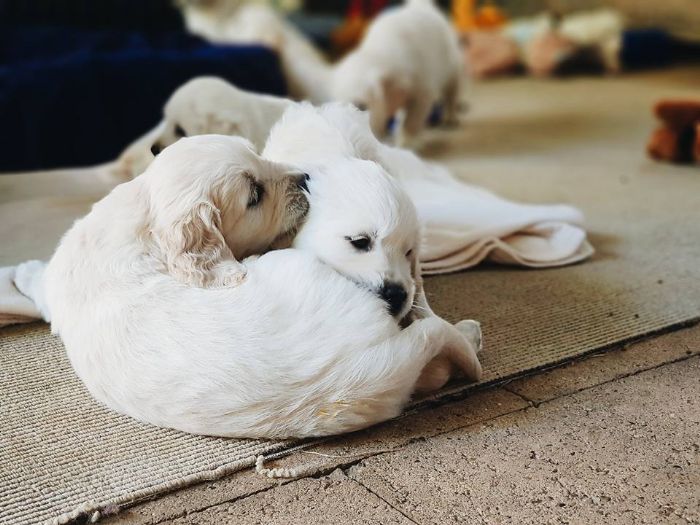 PREVIOUS LITTERS

JAYDA & KYLES Litter May 2014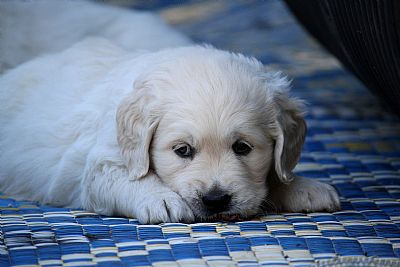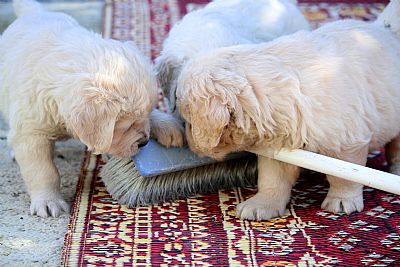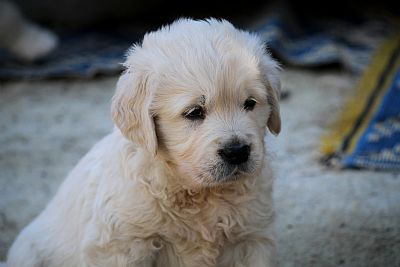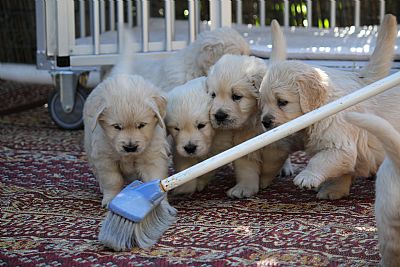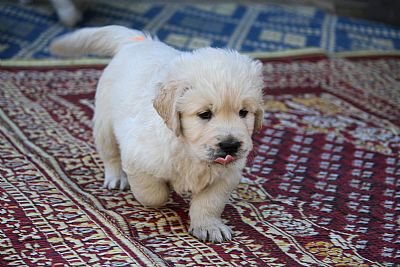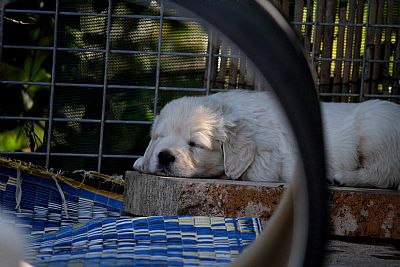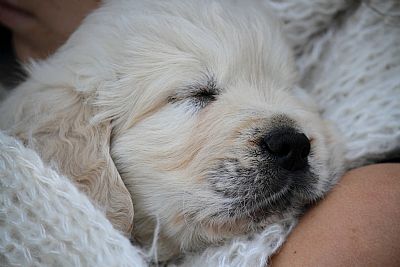 PREVIOUS LITTERS

KIMMY & JIMMY's Litter June 2013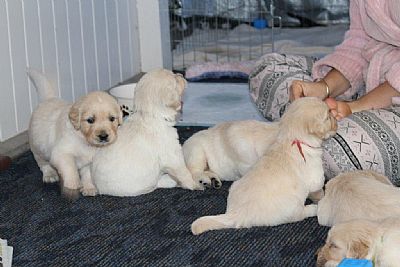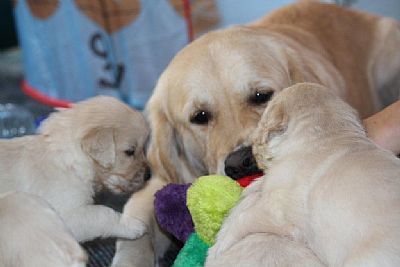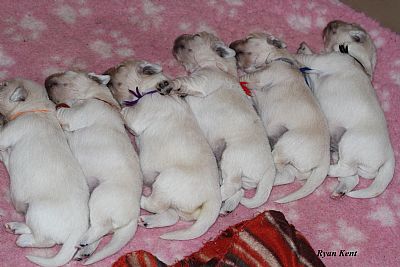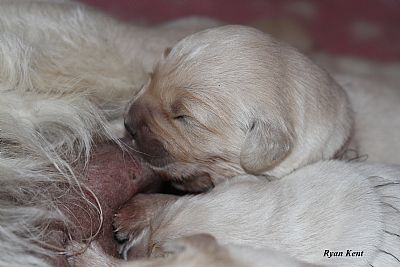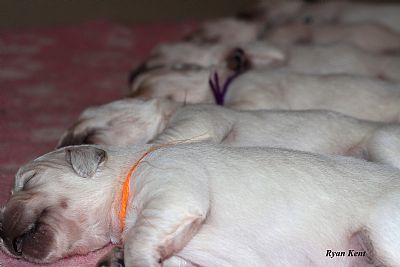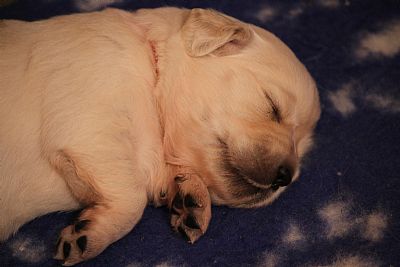 PREVIOUS LITTERS

KIMMY & TOBY'S Litter June 2011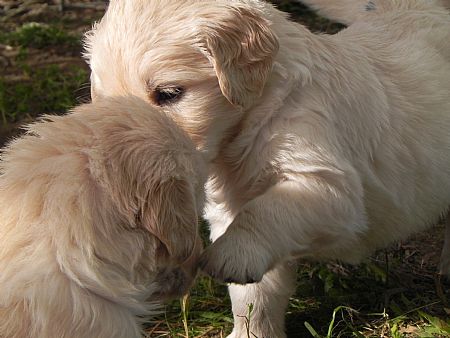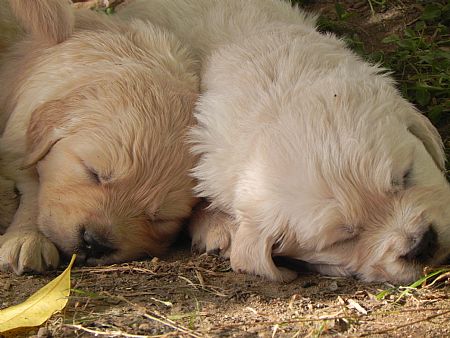 PUPPIES @ PLAY ALL TUCKERED OUT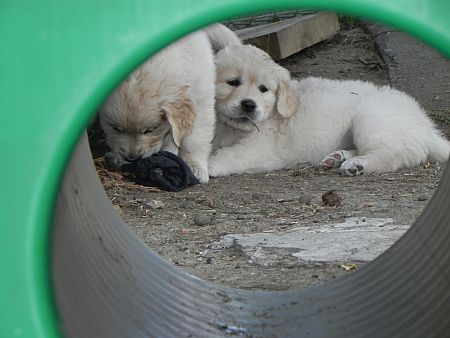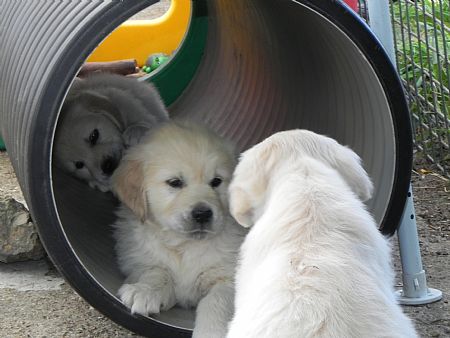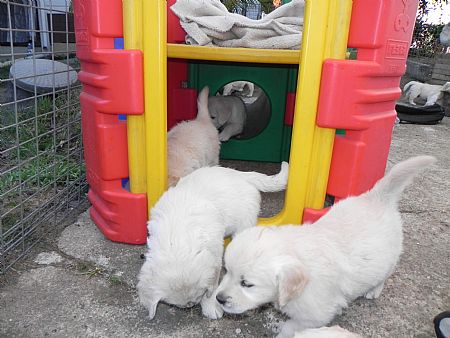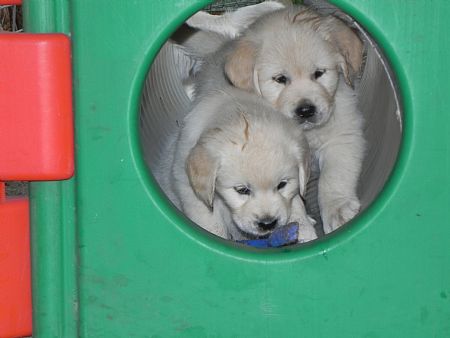 Ikentrieve puppies are raised in our home to help sociaize them & allows them to adapt to everyday activity
around the house..




They are Registered with CCC(Q) on the limit registered, vaccinated, microchipped, wormed, vet checked before leaving & joining their new approved homes..

Every puppy goes home with a information folder which includes instructions on how to raise & care for your new puppy, complete diet information, copies of all relevant health certificates, vaccination card & advice for the life of your puppy..
IKENTRIEVE GOLDEN RETRIEVERS
Est 1999